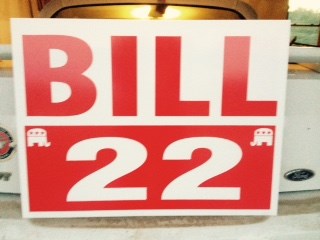 Bill Winney

Hard Working Veteran & Republican
HD 22 deserves a powerful Republican voice in these changing times. Wyoming's revenues projected in the CREG report (April 2016 update) are starkly declining.
The core of the primary campaign season is that many, many people have had enough of politicians that say one thing at home and perform differently in Washington (or Cheyenne). The core of how I do business is to go to and meet with people. I listen and compare then put what I hear into action. That is my promise to you as I talk with you at your doors.
I believe my opponent's record is clear: empty rhetoric and harsh conservatism.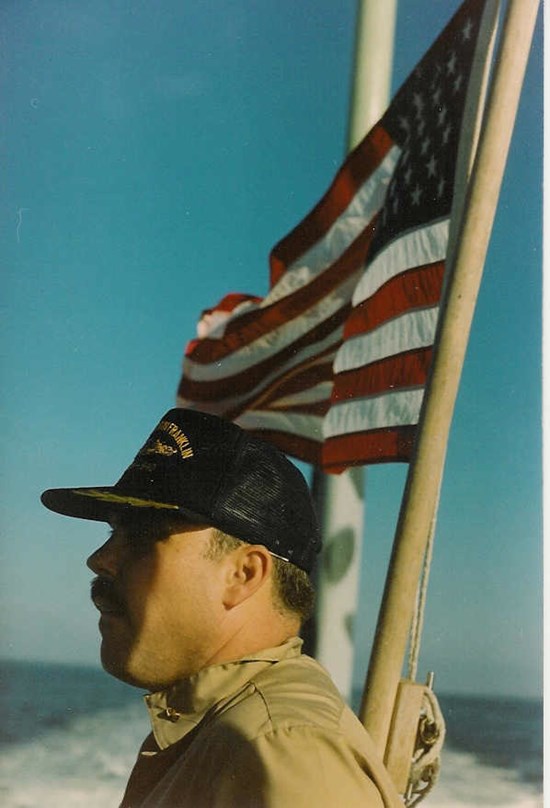 Throughout my 30 years of active duty in the Navy I had a strong ability to look beyond the horizon and recognize problems and get them fixed before they became problems. I did this primarily by looking hard at how I did business and how the policies and procedures I put out affected my people. I paid great attention to what I said ensuring that I did not speak in hollow language with no capability of putting things into action.
In our case the horizon is now and shows limited state revenues. Comfortable talk-talk won't get us where we need to go.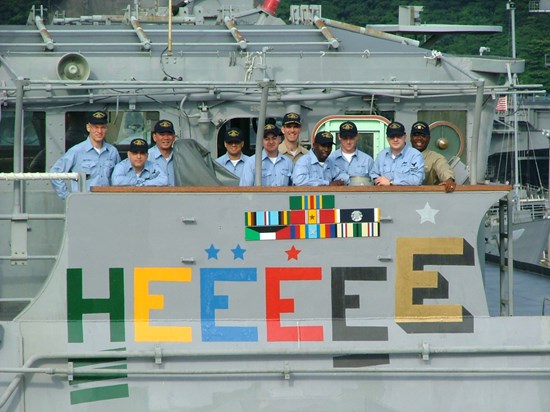 Everything I did throughout my career was done through people. Say it any way you want to: the people did the hard work. In this picture to the right of another ship's crew, the crew members of the USS Chancellorsville in 2014 show off their awards. They did the work!
My first initiation to budgeting was in 1985 where the early flush Military budgets turned over and vast reductions in those programs were on the way. Later in my career I managed large funding programs. For two years I served as the Program Director for the Virginia Class Attack Submarine Program. One submarine in acquisition has a budget almost as large as the Wyoming State budget (and there were between 6 & 8 in production at any one time).
One important skill I developed was the ability to interact with the legislative process. I've used this skill as a private citizen in front of our legislature, most recently speaking up on education issues. I earned the Competent Toastmaster Certificate and it has made a real difference in my ability to speak and convince in settings such as Public Comment in front of our legislature.

This past Budget Session I spoke up on behalf of Military Spouses and was then invited by the Committee Chairmen to submit a topic for interim studies. I am now working with the Adjutant General's Office developing this. I was honored with this as I did not expect my words in front of the committee to turn into an invitation and then become a real topic.
Private Citizens can make a difference.

News
Saturday, July 23, 2016 5:04 PM
Condolences
My opponent's son was killed in a fall today. Apparently he had climbed Grand Teton and was descending. He fell 2400 feet. His body was recovered two hours later.
I offer my condolences and may Godspeed the family's travel and comfort them in their time of loss.
---
Saturday, July 23, 2016 4:44 PM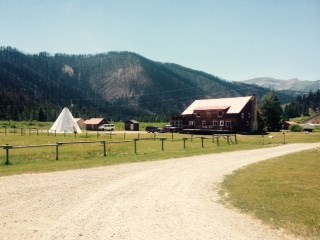 The Black Powder Guest Ranch had a close call. The Cliff Creek Fire came down to the river south of it but did not cross. So it appears that no damage occurred.
Other houses close by had a closer call, but still no property damage appears to have occurred.
---
Saturday, July 23, 2016 7:09 AM
Came by Kozy Campground late Friday. The fire from Thursday evening had burned itself out. Here's what it looked like after burning out. Did some talking with a few firefighters at the Elkhorn Cafe & gas station while they were eating the spread put up by the Ladies of Hoback Ranches.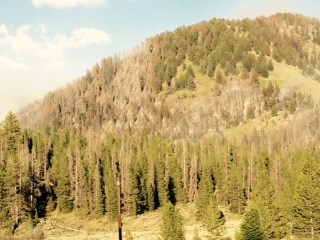 Some indication that the fire across from Kozy Campground was set as a back burn. It may have been done in order to get Hwy 191 open for routine traffic.
---
Friday, July 22, 2016 9:38 AM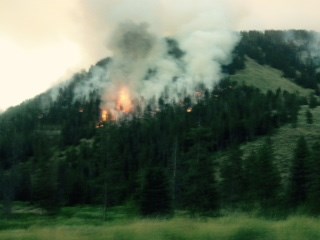 Went by the Kozy Campground in Hoback Canyon Thursday evening. The Cliff Creek Fire had been tracking northeast and away from this area. Sometimes the wind will change and carry embers seemingly backward. So looks like that happened.
---
Wednesday, July 20, 2016 5:49 PM
A Banner Day!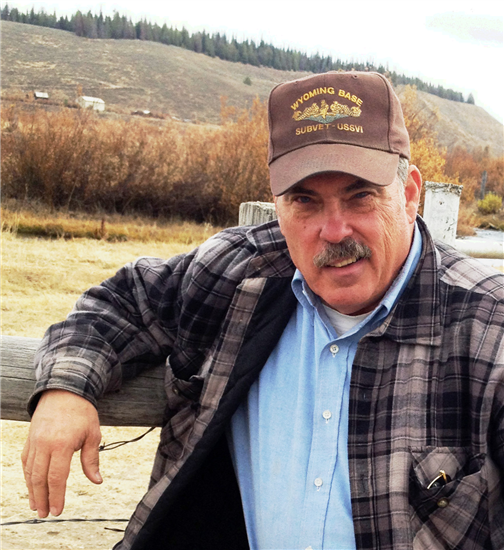 Today was the tenth day for over 40 website visits each day. People spent something over 10 minutes on each visit.
Thank you for taking the time out of your day to look me over.
Bill